Contents
The Swiss Grand Prix Performing Arts / Hans Reinhart Ring is the most important Swiss award in the field of stage arts. This year the choreographer Cindy Van Acker will receive it. Rightly so.
Cindy Van Acker is one of the most outstanding choreographers in Switzerland. For years she has been creating works in the independent contemporary dance scene that have received great attention here and internationally.
What is characteristic of the artist is that she has created her own style over the years and at the same time has never stopped questioning and developing her own choreographic vocabulary.
Van Acker's works have a clear personal signature: she builds her choreographies strictly formally and precisely, even in the smallest movement. Body, space and music work together as equal elements and penetrate each other. What seems cool at first glance gradually develops a fascinating stage pull.
Van Acker's work often shows a "rebellious side": many of her choreographies are socially critical and aim against commerce, conventions and convenience.
Classical training meets contemporary dance
Cindy Van Acker originally comes from classical ballet. She was born in 1971 in the Flemish-speaking part of Belgium. After classical ballet training in Antwerp, she danced with the renowned Ballet Royal de Flandres.
In 1991 she joined the Ballet du Grand Théâtre in Geneva as a dancer. At some point, as she once said in an interview, she had exhausted the classic movement language. She began to engage with contemporary dance and sought, initially as a soloist, for new forms of expression that suited her. In 2002 she founded her own company, Cie Greffe, in Geneva.
Into the international spotlight
On her artistic path she repeatedly encountered artists from other disciplines. An important artistic companion was the Finnish electronic musician Mika Vainio.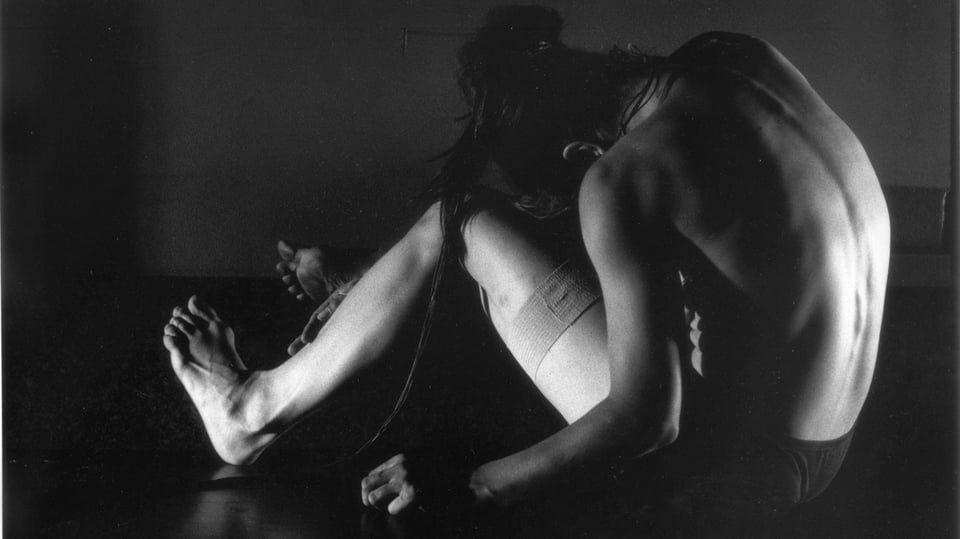 Music is the most important source of inspiration for Van Acker's choreographies. To this day she also has a close collaboration with the director Romeo Castellucci. She created the choreographies for many of his productions. In 2005 the Italian brought her to the Venice Biennale with her solo "Corps 00:00". This performance suddenly catapulted the choreographer into the international spotlight.
From success to success
That same year, Van Acker presented her first group piece "Pneuma". Many works, including for a large ensemble, followed. The artist has already been honored twice at the Swiss Dance Awards: in 2013 for "Diffraction" and in 2019 for "Speechless Voices".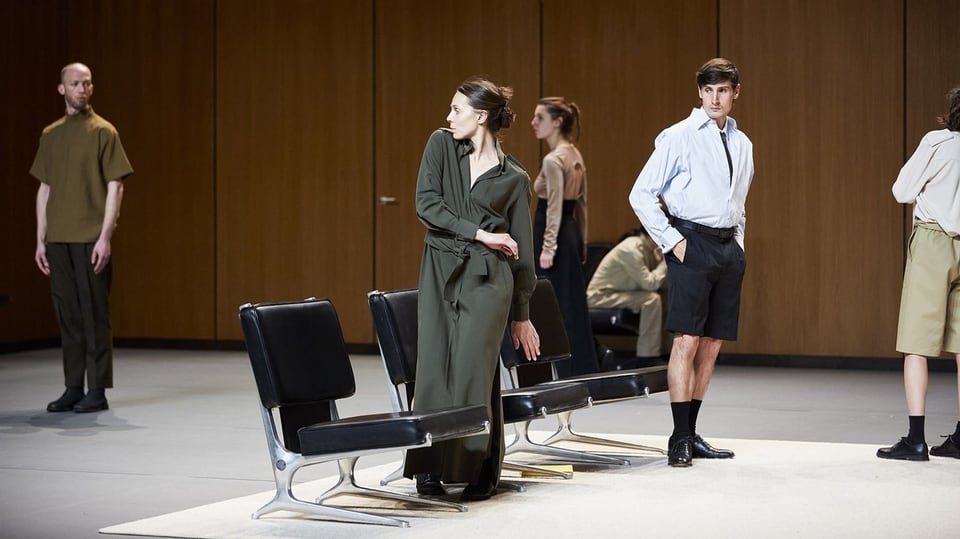 She realized her latest creation with her company Cie Greffe and a stage design by Romeo Catellucci. "Without References" takes place in a kind of waiting room. People stand and wait while an old television is playing in the middle of the room.
The other Swiss Performing Arts Awards 2023

Open the box
Close the box


Nine other Swiss performing arts prizes go to people or institutions who have made outstanding contributions to one area of ​​the diverse performing arts in Switzerland. The prize sum is 40,000 francs each.
Rebecca Balestra (GE/*1988): The actress, author and director completed her bachelor's degree in theater at the Manufacture in Lausanne in 2013. The versatile actress has also recently showcased her comedic talent as a stand-up comedienne.
Bruno Cathomas (GR/*1965): After studying acting at the Zurich Drama Academy (now ZHdK), he worked at many renowned German-speaking theaters from 1992 onwards. In 2024 he will move to the Vienna Burgtheater together with artistic director Stefan Bachmann.
Ntando Cele (BE/*1980): Born in Durban (ZA), the actress trained there and in Amsterdam now lives in Bern. Her works cross borders and deal with everyday hidden racism.
Tiziana Conte (TI/*1966): The cultural journalist and organizer has been committed to the development of contemporary dance in the canton of Ticino at various levels and with great passion for many years, most recently with the network project "Isadora – Piattaforma Danza".
Barbara Giongo & Nataly Sugnaux Hernandez (GE/*1966 and *1973): After careers alongside Oscar Gómez Mata and Yan Duyvendak, respectively, the two production managers have been running Le Grütli in Geneva as a center for the production and dissemination of the performing arts together since 2018.
Sandro Lunin (ZH/*1958): The theater and festival director has been committed to the independent dance and theater scene and exchange with the global south for 40 years. His stations included the Rote Fabrik, the Schlachthaus Theater Bern, the Zurich Theater Spektakel and most recently the Basel barracks.
Circus Monti (AG/founded 1985): The family business shows a program every year under changing direction. Many of the committed creatives studied at the Accademia Dimitri. Over the years, Circus Monti has developed its own style, a poetic mix of circus and theater.
Jeremy Nedd (BS/*1985): The choreographer and performer from New York (USA) lives in Basel, where he danced with the Ballet Basel until 2016. His projects with the urban dance form Pantsula from South Africa are groundbreaking for global collaboration characterized by diversity.
Tellgames Altdorf (UR): Since 1899, the actors of the Tellspiel- und Theatergesellschaft Altdorf have been reinterpreting Schiller's "Wilhelm Tell" in a courageous and contemporary way. This makes them one of the oldest and most exemplary amateur theaters in Switzerland.
This work is also strictly formally composed by Van Acker; every gesture and movement is clearly chiseled out. The atmosphere is shimmering and conveys something mysteriously underground. This is not easy to read; But if you get involved with it, new areas of experience open up.
For this ability to create powerful visual worlds and thus touch them – and has done so for many years – Van Acker rightly receives the Hans Reinhart Ring.
Event notice

Open the box
Close the box


The "Swiss Awards for the Performing Arts 2023" award ceremony will take place on Friday, October 6, 2023, as part of the FIT – Festival internazionale del teatro – at the LAC Lugano.
Radio SRF 4 News, news, August 31, 2023, 11:03 a.m.