Science and authorities in Switzerland did not work together particularly well during the Corona crisis: This is the conclusion drawn by the National Research Program "Covid-19" (NRP 78). The researchers' final report states that the partnership between science and government institutions was not sufficiently developed to withstand the enormous pressure of a pandemic. Science editor Katrin Zöfel with details about what was wrong – and the question of whether we are better prepared for the next crisis.
Katrin Zöfel
Science journalist

Open the people box
Close the people box


Katrin Zöfel is a science editor at SRF. She is a biologist trying to understand how science can help find answers to questions important to society.
Why didn't the collaboration go optimally?
In short: too little flexibility, too little familiarity with each other, too few planned structures for exchange. This is an astonishing verdict when you consider that Switzerland is a top research location and that the exchange between science and business is well established. In addition, the Epidemics Act was only reissued in 2012 – but more modern structures were not taken into account.
What were the consequences of the lack of cooperation?
It had an impact on contact tracing, for example. It was clear to infection researchers right at the start of the pandemic that contact tracing was a good tool for preventing infections and determining where people were becoming infected. In this country, contact tracing was hardly known outside of specialist circles. It was very late before contact tracing was properly tackled in Switzerland, namely shortly before the start of the second wave. A lot of things weren't thought through well enough.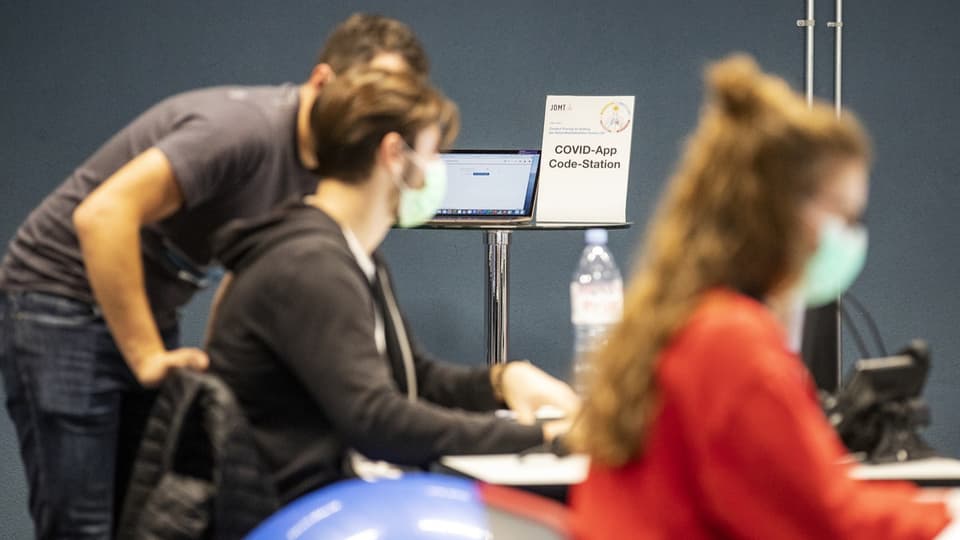 Months passed before anything really happened from the authorities. This applies to contact tracing with pen and paper, but also to the app. The input from science penetrated too slowly. This had consequences for the number of infections, but also for the debates: more knowledge about places of infection would have helped discussions to be less headless and more fact-based.
Do researchers also practice self-criticism?
There is certainly a critical look at how the National Research Program itself was implemented. It was quickly decided by the federal government, quickly pushed and work started quickly. But the program was not flexible. Topics such as Long Covid or vaccination side effects were not on the agenda at the beginning. So they don't appear in the research catalog – but then they became important.
You couldn't really respond to that within the program. This led to gaps in knowledge that are still noticeable today: How common is Long Covid actually, who gets it and who doesn't? How serious is Long Covid and how long does it last for those affected? How common or rare are certain vaccination side effects? These are questions that people are still pondering today – and it shouldn't have to be that way.
Are we better prepared for the next crisis?
It is still too early to answer this question. The authorities have now admitted that things didn't go ideally. BAG deputy head Linda Nartey spoke today of gaps that have now been identified. It is also clear that the exchange was neither legally nor organizationally sufficiently advanced. Science now wants to institutionalize cooperation with the authorities. Because this has brought a lot to the collaboration between science and business – and so the collaboration no longer depends on individual people.