Contents
His songs were written in prison, he released his debut in freedom: Leon Benson had a large part of his life stolen from him. Still, he looks back without hatred.
«I grew up in poor and rough conditions in Flint, Michigan. I am not an angel of innocence, but I did not commit this act. I'm not a killer."
Leon Benson, in his late 40s, sits in an armchair and talks. In 1999, at age 22, he was sentenced to 60 years in Indiana State Prison for murder. He was released a little over 100 days ago, after almost 25 years behind thick prison walls, students at the University of San Francisco found evidence that Benson was wrongly convicted for the murder of a white man.
Music for freedom
"Whenever I was feeling bad, I wrote songs about freedom and recited them to myself like a mantra." Leon Benson is El Bently 448, who is now releasing his debut album "Innocent Born Guilty" on "Die Jim Crow Records".
Nobody could take his songs away from him. He wrote them during his long prison term, which he also served at times in solitary confinement. His rap got better and better. He expressed what many in prison couldn't say. And he received respect from his fellow prisoners.
The message has changed
"Murderdaworld" is such a song that he wrote back in 2001. "I could have murdered the world back then. This feeling: You brought me here to prison, I'm losing everything," he explains.
Today he sees the song differently and performs it with a completely different message. "Now I am killing the world of poverty, I am killing the world of discrimination and oppression."
Why are there so many wrongful convictions in the USA?

Open the box
Close the box


No country puts more people behind bars than the USA. Many have often been wrongfully imprisoned for decades – more than 3,000 since 1989, as a survey by the University of Michigan shows. Why is that?
On systemic racism: Half of all those subsequently acquitted are African Americans, even though they only represent around 12 percent of the population.
In the legal system: procedural deficiencies, corruption or misconduct on the part of the authorities lead to people being sent to prison prematurely. The authorities are under great pressure to deliver successes and convictions.
The so-called "Innocence Project," which defense attorneys Peter Neufeld and Barry Scheck founded in 1992 at a law school in New York, opposes this. Together with students, they were able to uncover more than 300 wrongful convictions using DNA analysis alone.
While he was still in prison, Leon Benson contacted Fury Young, who had founded a non-profit organization to promote music behind prison walls. Fury Young remembers: "I just couldn't get into the Indiana prison to take him. At some point he sent me a few songs – I have no idea how he did it – and I thought they were really good.
Music brings freedom
The idea of ​​promoting music in prison ultimately gave rise to the label "Die Jim Crow Records", which aims to publish music by prisoners and released prisoners.
For Young, it all started when he read the book "The New Jim Crow" about racism in the US legal system. He asked himself: "How can it be that the best recordings of songs from prison are almost 80 years old?"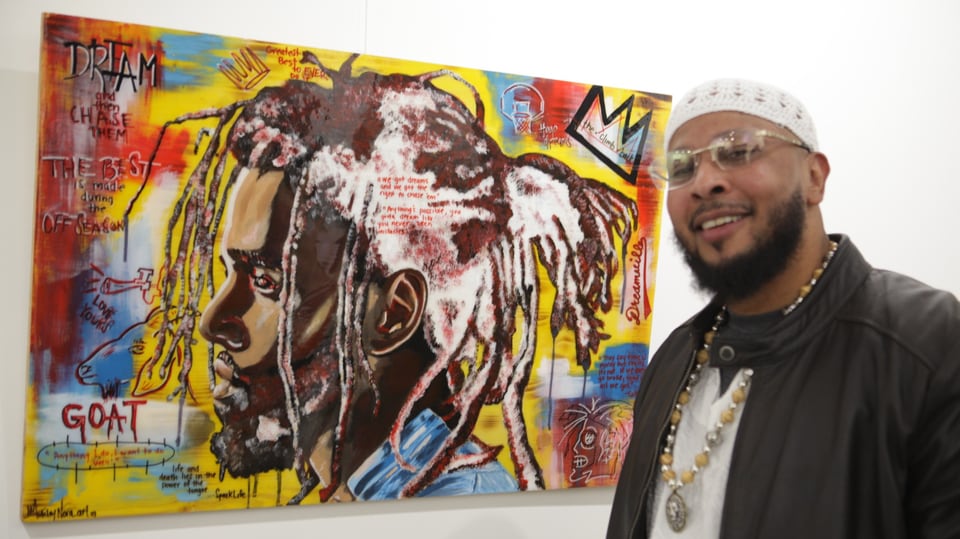 Art is a way to find your own identity, says the label boss, who is a musician himself. "In prison this is reinforced even further because you are in a uniform environment. Everyone wears the same thing and you are counted every few hours. You are like property of the state. It has a different meaning to find freedom and a creative outlet for expression through your own texts."
His 20s and 30s were stolen from him
Leon Benson is slowly getting used to his new life in freedom, looking forward without hate and hoping that he can reach and touch others with his songs, which were released on "Die Jim Crow Records". Yes, he was deeply hurt. His 20s, his 30s and most of his 40s were taken away from him.
"Oh, I'm hurt deeply," he says. «The lost time, the anger, frustration, depression is very painful. And yet I can say with complete conviction: I wouldn't change a thing. I can't anyway."
The cultural highlights of the week in the newsletter

Open the box
Close the box


Discover inspiration, stories and treasures from the world of culture: every Sunday, straight to your inbox. Subscribe to newsletter now.