Contents
The veteran director Ken Loach once again takes an unvarnished look at the precarious life of the English working class. Probably for the last time.
It's amazing how close the proven social-utopian formula of the Loach/Laverty team always comes to mind: the precise drawing of British society at the bottom of social prosperity, the pointing out of injustices and the targeted insertion of "disturbing" elements evoke the desired reactions .
From the bus into the heart
This time it is refugees from Syria who are causing unrest among the residents of a northern English town, especially the young Yara, who is causing trouble with her camera in the first moments of the film.
Then she gets off the bus with several other Syrian families, while a few men are outraged that they should now be accommodated in this neighborhood.
Later, Yara befriends TJ Ballantyne, the lovable owner of the last pub in the area.
Old houses, new home
We first see the pub "The Old Oak" with a hanging "K" in the lettering, which Ballantyne is trying to straighten with a pole. This time too, Ken Loach and his screenwriter Paul Laverty manage to make economic connections visible.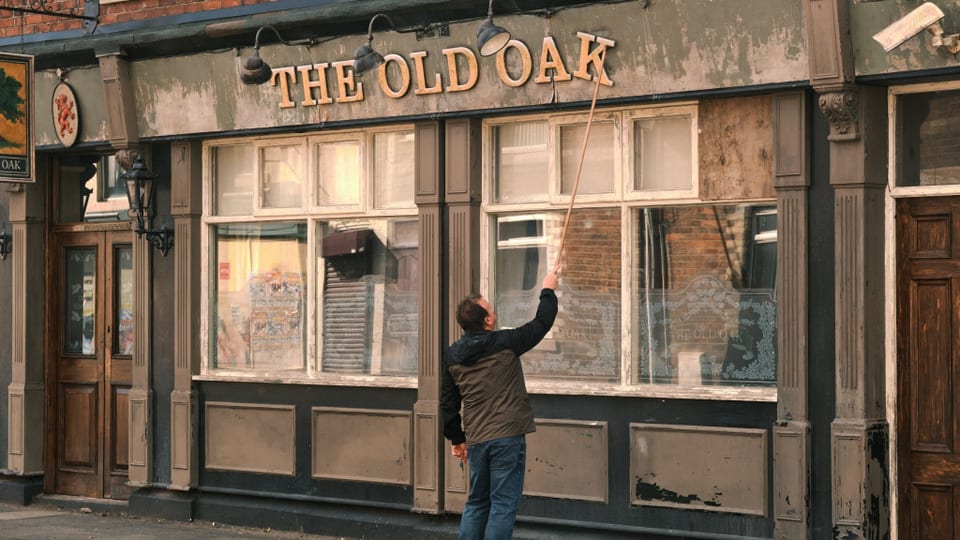 Charlie, one of the last private homeowners, notices that the prices for the houses on the street with the pub in the basement are so high when he learns that the empty terraced houses were sold to a foreign real estate company at an online auction for 8,000 pounds each.
It is obvious that the fall in prices leads to cheap, but also dilapidated living space. The fact that refugee families are accommodated in such houses and not in the expensive, posh districts is also important.
Community in the pub
The film counters the realistically portrayed anger of the neighborhood residents that the state could first take care of its own needy citizens with the (modest) utopia of a community table for everyone. And it is being set up in the pub's former hall on the initiative of Yara and the social worker. With a lot of volunteer work and enthusiasm.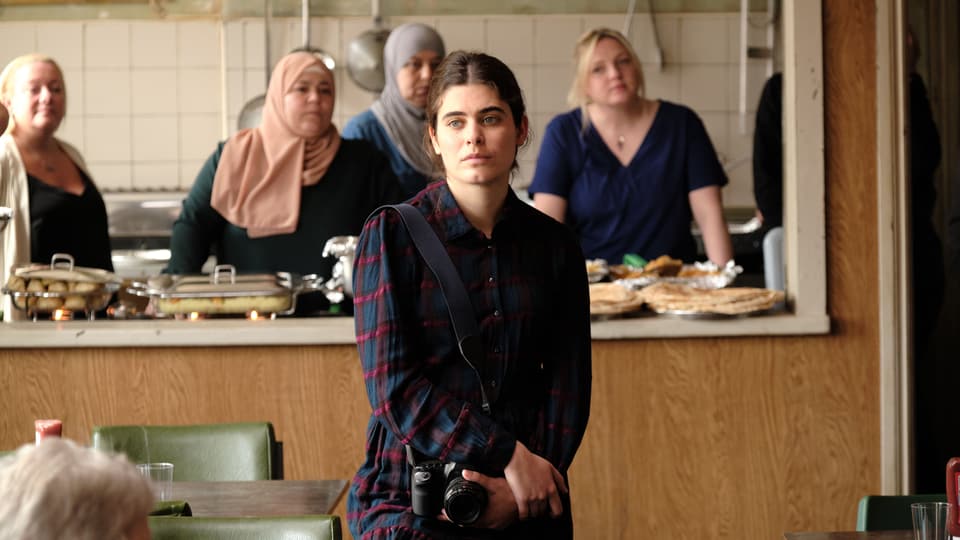 And of course the idea works: those who eat together get to know each other. Even if that doesn't make sense to everyone.
Proven patent formula
"The Old Oak" is a classic Loach/Laverty production. The film fits seamlessly into the works of recent years. It touches the heart and reminds us of the true values ​​of humanity.
It feels shabby to criticize the fact that the film brilliantly fulfills a formula that has long been established. Not least in the knowledge that Ken Loach (86) is also pretty sure that this will be his last film.
Cinema release: November 23rd, 2023
The cultural highlights of the week in the newsletter

Open the box
Close the box


Discover inspiration, stories and treasures from the world of culture: every Sunday, straight to your inbox. Subscribe to newsletter now.