Contents
Award-winning literature, juicy R'n'B and Davos in a new light: the culture tips of the week from the SRF editorial team.
Exhibition tip
Davos, where things are seen differently: "My, your, our Kirchner"
What happens when people who have no art historical training put on an exhibition? For "My, your, our Kirchner," 21 people from the Davos region decided which works by the German expressionist Ernst Ludwig Kirchner should be exhibited together. Among those present were players from the Davos hockey club and refugees from asylum accommodation. The exhibition not only provides unusual perspectives on Kirchner's work, but also brings together a wide variety of people. An exhibition tip from Gisela Feuz.
Event notice

Open the box
Close the box


"My, your, our Kirchner" in the Kirchner Museum Davos, October 8th. until November 5th, 2023
Album tip
R'n'B, soulful and juicy: Jamila Woods' new album "Water Made Us"
Jamila Woods lets go of everything. And not just literally, as in the video for her song "Practice", but also musically. On her third album "Water Made Us", the R'n'B musician from Chicago sings about the imperfections of life, reviews relationships that have broken down and ponders a possible new start with an optimistic outlook. Intimate and full of soul. An album tip from Luca Bruno.
Music note

Open the box
Close the box


The album "Water made us" was released on October 13th, 2023.
Theater tip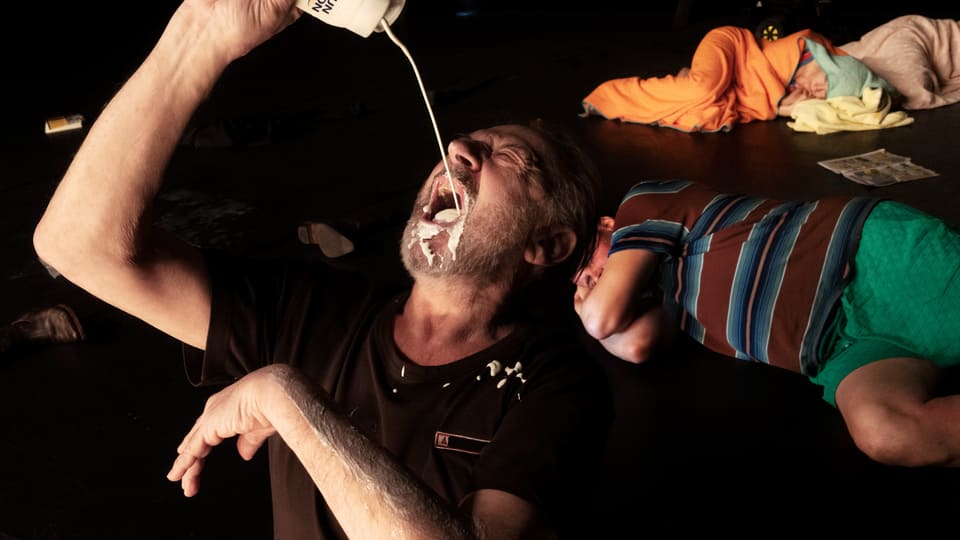 Funny, melancholic, absurd stage (fire) work: "Crazy for Consolation"
"Crazy for Consolation" premiered a year ago at the Salzburg Festival and is now coming to Chur and Baden as a guest performance. The text by director Thorsten Lensing sometimes meanders along in a somewhat disoriented manner over the three and a half hours. But what the virtuoso ensemble does with it is dramatic theater at its best. Ursina Lardi as a talking octopus! Sebastian Blomberg as a diver with a death wish! David Striesow as a babbling baby! André Jung as a care robot in a retirement home! Go! A stage tip from Dagmar Walser.
Event notice

Open the box
Close the box


"Crazy for Consolation" by Thorsten Lensing. With Sebastian Blomberg, André Jung, Ursina Lardi, Devid Striesow.
Literature tip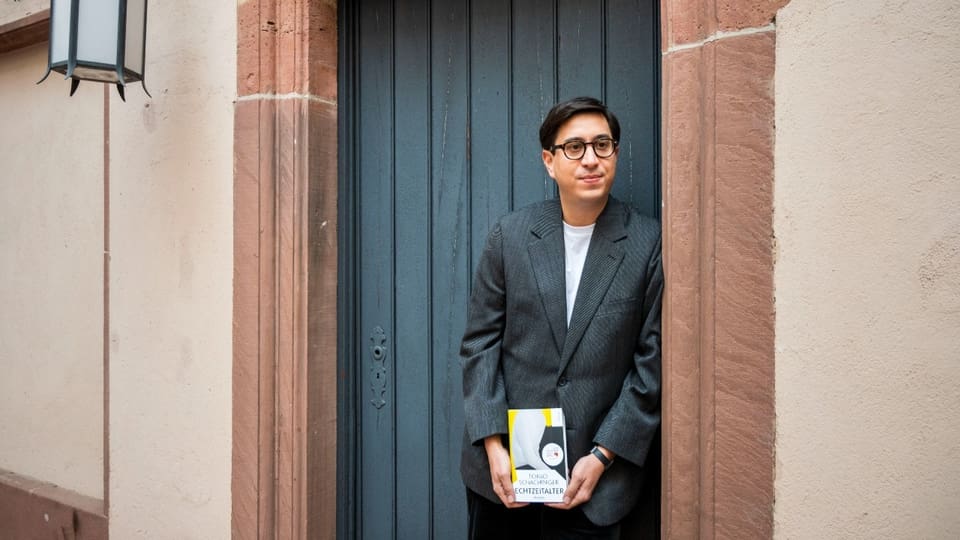 German Book Prize for "Real Age" by Tonio Schachinger
"Age of Empires" is a real-time strategy game. The protagonist in Tonio Schachinger's award-winning novel plays it constantly. "Real Age" is about growing up at an elite school in Vienna. This is so blatant that it wouldn't be possible without diving into whatever world. Fast-paced, funny, socially critical and very touching, Tonio Schachinger tells us about the school institution that we all can't ignore. A literature tip from Franziska Hirsbrunner.
Book reference

Open the box
Close the box


Tonio Schachinger: "Real Age", 364 pages, Rowohlt Verlag 2023.
Concert tip
C'est ça – all sorted out, of course, off to the party La Nefera
If you feel like having a dance party, the Basler Kaserne is the right place for you next Friday. The Basel rapper La Nefera christens her new record "C'est ça" – full of groove and Latin American rhythms. The songs were created during a stay in Colombia. Powerful Spanish lyrics and fat band accompaniment and La Nefera's infectious energy on stage ensure that her music really gets to your feet. That should not be missed. A concert tip from Florence Baeriswyl.
Event notice

Open the box
Close the box


Record christening "La Nefera" on Friday, October 27th, 2023 in the Basel barracks.