Contents
In 2022, Geetanjali Shree became the first Indian author to win the prestigious International Booker Prize. She doesn't write for the market – and shows how feminism works in Hindi.
Hindi is – after Chinese and English – the most widely spoken language in the world. Around 600 million people in India speak it, and for 370 million it is their mother tongue. Also for the Indian writer Geetanjali Shree.
Hindi instead of English
Given the widespread use of Hindi, it may seem absurd, but Shree is often asked why she writes in Hindi – and not "just" in English, like her well-known fellow writers Salman Rushdie and Arundhati Roy.
The English-language book market is the most closely watched internationally. And: There are significantly more translators from English than Hindi. Nevertheless, Shree writes her lyrics in Hindi. Economic calculation is foreign to her when she writes.
Language of the heart
«A writer writes in the language in which she can write. It doesn't matter whether it's a language that's spoken a lot or little, an influential or unknown one," Shree tells SRF. «Hindi is the language that is closest to me. I feel a real physical connection with her."
Languages ​​in India

Open the box
Close the box


English is the official and educational language in India. However, it is not one of the 22 national languages ​​officially mentioned in the constitution. These include, among others, Bengali, Hindi, Sanskrit, Tamil, Urdu or Panjabi and Kashmiri. The number of dialects spoken in India is estimated at 20,000.
Writing in the "language of the heart" has proven to be the right thing to do: Last year, Shree received the International Booker Prize for her novel "Ret Samadhi," making it one of the world's most important literary prizes. It was the first time that a text written in Hindi received an award.
Shree shares the prize with her translator Daisy Rockwell, who translated "Ret Samadhi" into English. Title of the book: "Tomb of Sand", in German roughly "Sandgrab". A German version is not yet available.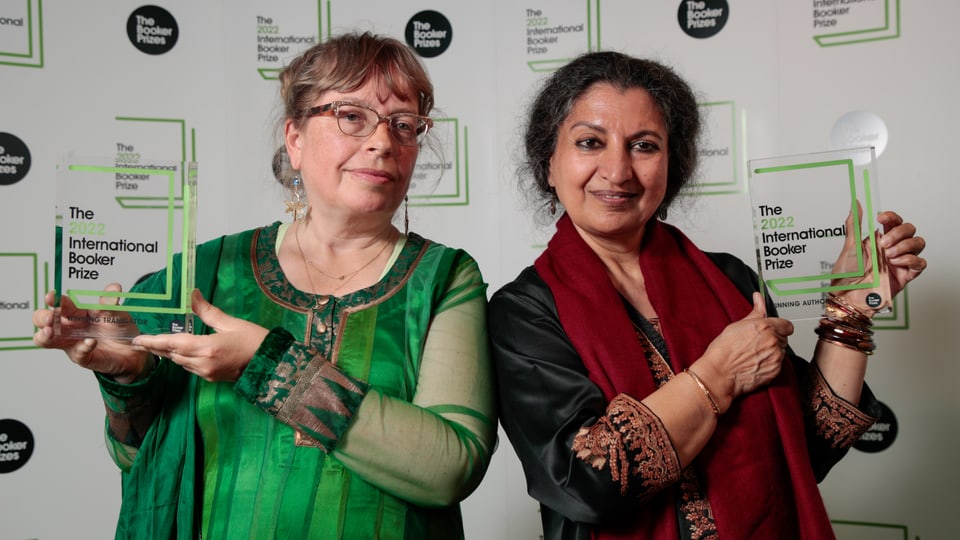 The acclaimed – and complex – novel is about an 80-year-old woman who begins to reflect on her past after the death of her husband. Not least about her role as a mother, in which she was constantly asked to sacrifice herself. The woman then dares to make a new start, despite her old age.
"One of the 100 most inspiring women of the world»
That's Shree's big topic: the lives of women in India. Geetanjali Shree can safely be called a feminist. The British BBC recently listed her as one of the "100 most influential and inspiring women in the world".
Geetanjali Shree's work

Open the box
Close the box


Geetanjali Shree has written five novels and several volumes of short stories.
Her novel "Mai" was published in German by Unionsverlag, translated by Reinhold Schein. The novel "Our City in That Year" and the collection of short stories "White Hibiscus" are also available from Draupadi Verlag.
The book for which Shree received the International Booker Prize in 2022 is originally called "Ret Samadhi". A German version is not yet available. It was published in English, translated by Daisy Rockwell, under the title "Tomb of Sand" by Tilted Axis Press.
Shree denounces the exploitation of women, discrimination and the high rape rate in India. But she also says: "Worldwide Patriarchal structures prevail, not just in India. The global West sometimes makes it very easy for itself when it looks down on supposedly backward countries. In doing so, he only distracts from his own problems."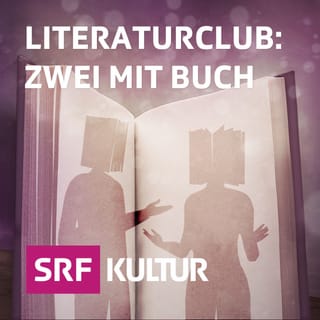 Podcast
Literature club: Two with a book
Subscribe to
Subscribe to


Split
Split


To subscribe to this podcast, you need a podcast-compatible software or app. If your app isn't in the list above, you can simply copy the feed URL to your podcast app or software.
More audios and podcasts
It is important that the women everywhere around the world come together to fight for justice.
Direct, pathetic, feminist
In her public statements, Geetanjali Shree is very direct, sometimes pathetic. In her stories, feminism appears more delicate and quieter. Her debut novel "Mai," for example, is about a woman who apparently lives unfree. In retrospect, however, it turns out that this woman sought many loopholes from oppression throughout her life.
"I want to tell stories like these," says Geetanjali Shree, "stories about women who push or break boundaries." She doesn't want to focus on the oppression of women – but rather on liberation.
Fresh reading material every week in the literature newsletter

Open the box
Close the box


The literature newsletter offers the perfect inspiration for your next book. In addition, a Swiss writer is highlighted every week. Subscribe now.