Contents
The rapid progress in robotics amazes even experts. We humans are still superior to robots. But it is only a matter of time before the robots catch up.
Robots as caregivers, as support in construction or for the household – for many this sounds like a dream of the future. If this is to succeed, robots must function in our man-made environment. "Such a robot must be able to walk, climb stairs and fit through a door," explains ETH professor Robert Riener. "This is the only way we can interact with us as humans." Riener dedicates his research to robotics and sensorimotor systems, i.e. the perception and movement functions.
Robots and humans in comparison
How far are robots from taking over complex motor tasks for us? Like unloading the dishwasher? The robotics expert wanted to know that too. To do this, Riener systematically compared humans and robots.
He is now publishing his research work in the journal "Frontiers in Robotics and AI". The study compares the structures and functions of 27 human-like robots with those of humans. The comparison ranges from simple walking and climbing stairs to grasping and moving objects. The study even compares robots with us humans in football games.
The study results surprise even the experts. "The individual components of the robots are already superior to us in terms of their mechanical properties," says Riener. Cameras see better than eyes, carbon parts are stronger than bones and engines are more efficient than our muscles.
It's different when it comes to complex tasks and movement sequences. With our many different hand movements, we humans are still superior to robots. And robots cannot keep up with our dexterity either.
Robots are already ahead of us in just a few tasks. This includes standing on one leg. The robot even manages to maintain its position without consuming any further energy. He simply stiffens his joints to do this. He can repeat the movement with millimeter precision. The robot is also able to grab and move objects faster than we can.
How long can we hold a candle to robots?
What robots currently lack in order to take on complex tasks from us humans is skill – but above all, versatility. The machines are good at holding positions or to move objects or to walk stairs. But they only master one of these movements. In order to replace a service worker in the future, for example, one and the same robot must be able to master all of these tasks at the same time.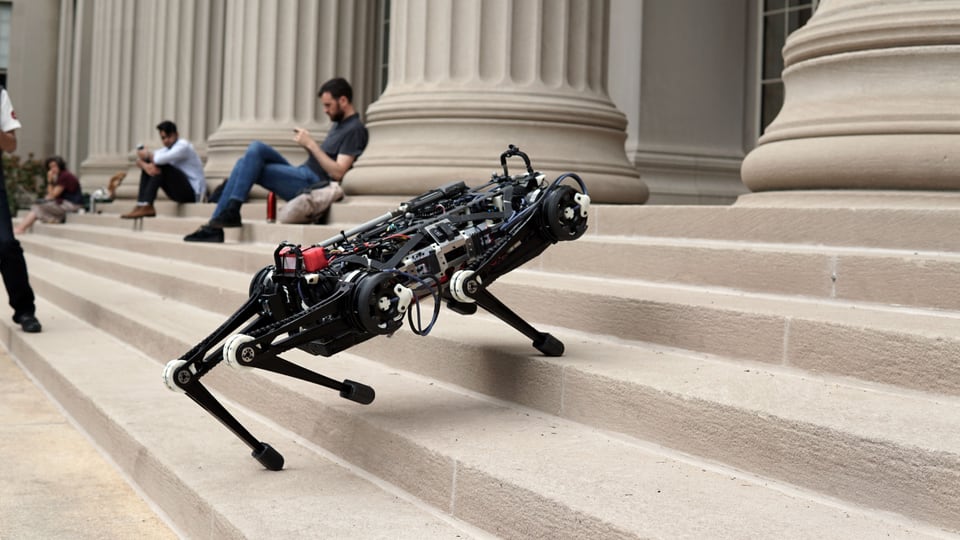 Robert Riener is convinced that this robot will soon exist. Robot components like cameras and motors have only been this powerful for about five years. "Now we primarily need system and control technology developments," assesses Riener.
So when will he come, the robot that will surpass us? ETH Professor Riener does not give a specific year. "But we'll still see it."