Contents
Two young musicians gather aged Swiss music idols and ask them: How do musicians grow old?
Their band "The Bianca Story" no longer determines the lives of the musicians Fabian Chiquet and Victor Moser. It's not the tour schedule and studio recordings that set the pace, but rather our own children.
Just ten years ago, "The Bianca Story" was considered one of the most important bands in Switzerland. But then other things became more important for Chiquet and Moser. But her creative urge didn't subside even with her own children.
Asked the old rockers
How do you deal with shifting priorities? How do you age in the music business? With these questions, Chiquet and Moser turn to colleagues who need to know: Düde Dürst, drummer from "Les Sauterelles" and "Krokodil", Küre Güdel and Sam Jungs from "Rumpelstilz", Schöre Müller from "Span", Christine Lauterburg, the synthesizer pioneer Bruno Spoerri, rock'n'roll singer Terry Senn and guitarist Valerie Claus, whose "Honolulu Girls" is considered Switzerland's first girl band.
They want to bring all of them together to put on a single, big concert. The conversations they had with the Swiss music legends serve as a template for song ideas. The supergroup will perform in summer 2022 under the project title "I'll Remember You".
Film, series and podcast
At the same time, an album, a podcast, a web video series and a documentary are being created, which premiered last week.
The web series "I'll Remember You"
The transition from professional to weekend musician was easy for drummer Düde Dürst. The 76-year-old's calendar is still so full that it was difficult to get him interested in the project.
Nevertheless, he freely says that he was happy to take on the role of family man. Thanks to his second mainstay, work as a graphic designer, he was able to take it on. Dürst says in the film that he had let off steam enough beforehand.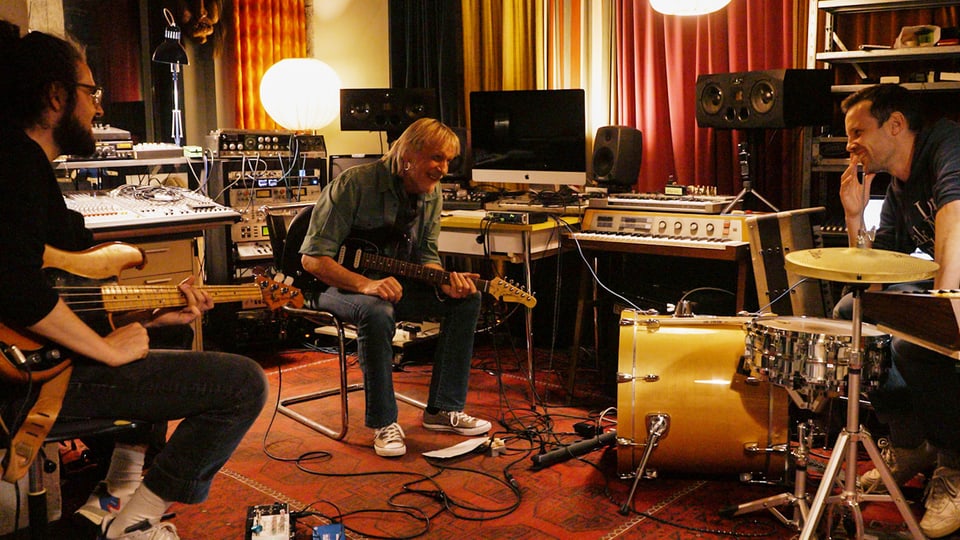 "Span" guitarist and singer Schöre Müller is completely different: you can still see his rock attitude from afar in his hair and accessories.
Müller calls it an "outlaw" attitude: "Outlaw actually means lawless. But not in the sense that we break laws, but rather that we are independent in assessing situations. We won't allow ourselves to be institutionalized."
Sharp criticism for the boys
The film continues to amaze with the intimate moments and authenticity that the alt-rockers show. This is probably due, among other things, to the nature of the two musicians Fabian Chiquet and Victor Moser: they listen to their conversation partners, show genuine interest and great appreciation.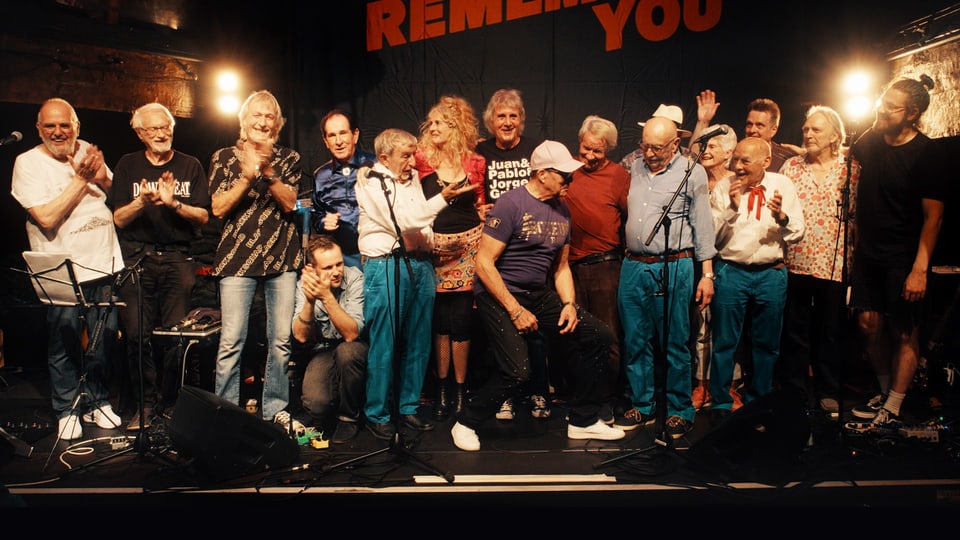 Even if the experienced professionals are not exactly squeamish about criticizing the song ideas of the younger musicians. At the same time, some protagonists are so absorbed in their almost clichéd old rocker role that one begins to ponder their identities: Are they like that because they were rock stars, or were they rock stars because that's who they are?
The film answers the question of aging in the music business with various life plans and is therefore exciting not only for music fans and parents. With the many portraits, the film does a little too much at once for its 52 minute running time. That's probably why the web series is more than three times as long.
The cultural highlights of the week in the newsletter

Open the box
Close the box


Discover inspiration, stories and treasures from the world of culture: every Sunday, straight to your inbox. Subscribe to newsletter now.