Contents
As a cabaret artist he performs in the name of humor, and as an "undertaker" he celebrated success in the SRF series of the same name. Now the satire veteran Mike Müller turns 60. His stage partner and friend Viktor Giacobbo pays tribute to him – and offers a new prize for Müller.
It's not the improvised joint presentations on "Giacobbo/Müller" or the breakfast on the beach in Santo Domingo after a night's shoot for "Ernstfall in Havana". Nor the forced horse act as the son of the rabid Mrs. Grütter in the Knie circus, which made me realize the foundation of Mike Müller's personality.
Of course, I understood his comic talent straight away from the first video sketch, but it wasn't until we drove together on the A1 from Bern to Zurich that I really recognized his expertise: his profound technical knowledge, not only in the area of ​​complex engines, but also in road construction. He introduced me to the expansion joint!
What happened so far: Mike Müller's first 60 years

Open the box
Close the box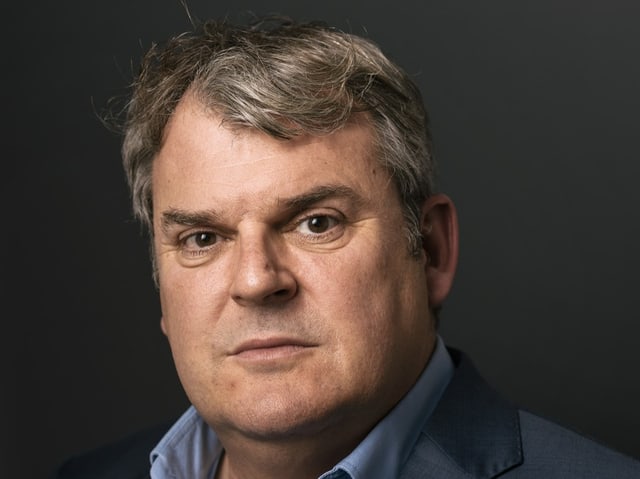 Born in Grenchen in 1963, Mike Müller studied philosophy in Zurich. In the 1990s he began performing in the independent theater scene in Zurich. In addition to engagements at the Casino Theater Winterthur, he was a frequent guest at the Schauspielhaus Zurich and the Theater Neumarkt Zurich.
Since 2000, Müller has regularly co-authored various unplugged formats and learned TV work at "Viktors Spätprogramm". Various engagements in film, TV and theater followed.
Together with Viktor Giacobbo, he hosted the weekly late night show "Giacobbo/Müller" on SRF 1 from 2008 to 2016. In seven seasons he played the main role of Luc Conrad in the SRF crime series "Der Bestatter". The film for the series will premiere on SRF 1 on November 12th.
What to me were just rumbling gaps in the road surface, Mike explained to me as a special type of highway construction in the canton of Aargau: Expansion joints are expansion joints that are necessary to interrupt longer components in order to prevent stress cracks.
PS instead of celebrity events and award ceremonies
It became clear to me that he was interested in cars, including all models, engines, colors, years, custom-made products and purchase prices, when, during another trip together – this time on the Ventura Freeway in Los Angeles – he suddenly fell silent and fell into a brief depression . Because he couldn't make out the mark of a car driving by! Amazing for someone who has been driving an ancient Volvo with bioethanol for years.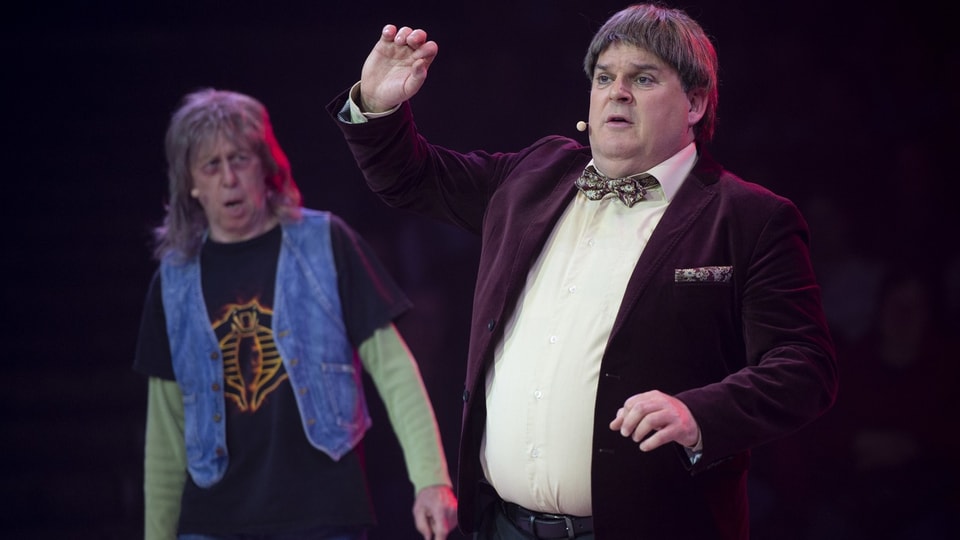 He is equally fascinated by airplanes. And I shouldn't reveal this here, but planes taking off and landing are his fetishes, which always trigger him, more than red carpets at award ceremonies and other celebrity events.
From Grenchen to higher orders
But what am I writing about car and air traffic when it's about one of the most prominent and popular actors and comedians in Switzerland! He was showered with awards, which he was certainly happy about, but which he shrugged off with his famous "Jurasüdfuss" coolness.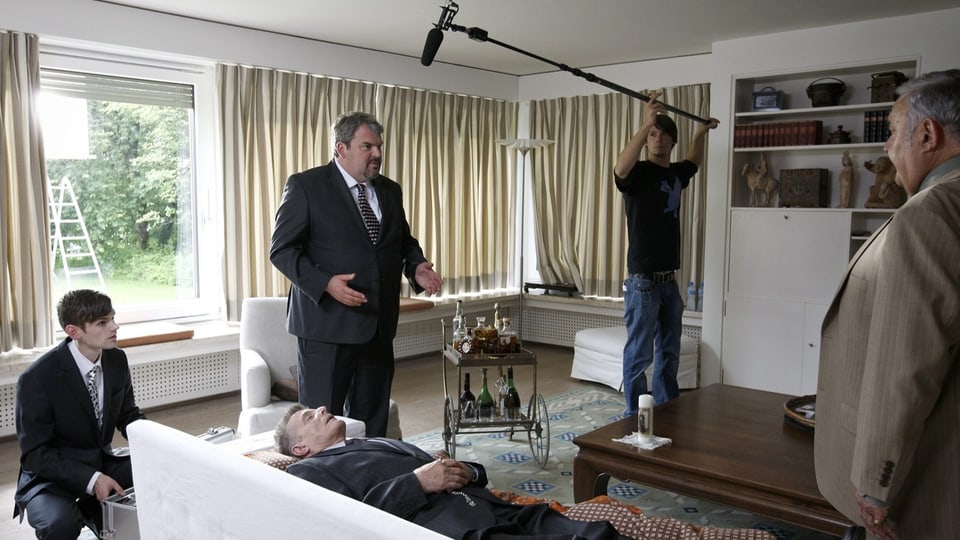 By the way, he was born in Grenchen, which he incomprehensibly likes to keep secret, even though he has since worked his way up to being the most famous Oltner. He is also the founder of the theater studio, impersonator, cabaret artist, waiter in the improvisation theater troupe Harul's Top Service, star comedian in Circus Knie, actor in the most renowned theater productions, feature films and of course TV series: with his "undertaker" character, he impersonated a clever gravedigger with a police background breathed new life into the then-moribund TV series industry.
The street as a school for life
As a non-academic, I always like to make the same jokes about Mike's 34 (or so) semesters of college, but I'm still amazed at how easily he draws on the remnants of philosophy lectures and the books of his favorite philosopher, Rousseau. Perhaps the situation is similar in philosophy and theater art – a degree or acting school is not necessary for success.
I suspect Mike's real life school was his work as a taxi driver in the urban canyons and suburbs of Olten! Or as a waiter in the Säli-Schlössli restaurant, where he was apparently a specialist for Coupe Denmark, as a factory worker, vocational school teacher and gravedigger – probably the only early job whose skills he could later use for the TV series.
Peter Irniger, producer of "Giacobbo/Müller", was responsible for keeping an internal list of Mike's activities after he repeatedly gave us another alleged previous job, which the editorial team always responded to with a doubtful grin.
Mike Müller is not one, but many
Today, however, we have all lost the smile or at least become embarrassed afterwards. Because how could Mike have managed to write and produce three extremely successful solo plays ("Today Community Meeting", "Erbsache" and, as of a few days ago, "Class Reunion") in the last two years? And: taking turns playing all the characters in these plays yourself, without having met these Swiss characters in real life and real jobs?
Anyone who follows his performance in these plays, how he perfectly masters the dialects and ways of speaking of the characters, changes in the dialogue at lightning speed and makes the audience forget that a single actor is playing, will ask themselves: How did he do it? I now know: through dilation! Actual expansion joints between dialogue parts to prevent tension cracks!
And finally?
In addition to the popular awards such as the Alfred Kerr Actor Award, the Tony Award or the Hans Reinhart Ring, the theater world, together with ASTRA, must now award a new award: the Mike Müller Fugue ("best dilatation for dramatic art and road construction»). He would be the deserved first prize winner!
With friendly admiration, happy birthday and safe travels, dear Mike!
Fresh reading material every week in the literature newsletter

Open the box
Close the box


The literature newsletter offers the perfect inspiration for your next book. In addition, a Swiss writer is highlighted every week. Subscribe now.